Natexpo 2021: a memorable edition
An extraordinary edition for Natexpo 2021! The event ended on a record high: 15,567 professionals at the reunion, 2,500 exhibitors including many start-ups, and over 150 conferences. Our team gathered from all over France to give you our best bulk advice! It was a great pleasure to be able to experience this meeting in person and to exchange with our customers, producers, partners & with all the curious people who stopped by our stand.
The new products presented on our stand
Our (future) customers were able to discover our latest products at this international organic trade fair held at the Parc des Expositions Villepinte:
👉GRAVITY Our liquid bulk dispenser for all products with complex flow (sauces, jams...)
👉EASY grouped A new optimised layout for your low tech bulk liquid dispensers for easy flowing products
👉THE FUTURE A new, very smart format for fast-moving non-food products
👉NEW PRODUCTS 👉 : our range of precious oils, chestnut cream for the holidays but also fresh products soon !
👉Our latest ACCESSORIES to facilitate bulk service and improve merchandising.
We also presented the projects carried out for brands with our Bulk for Brands service. For those who missed the event, discover the replay of our live show where Priscillia, Head of Sales Force, presents all these new features.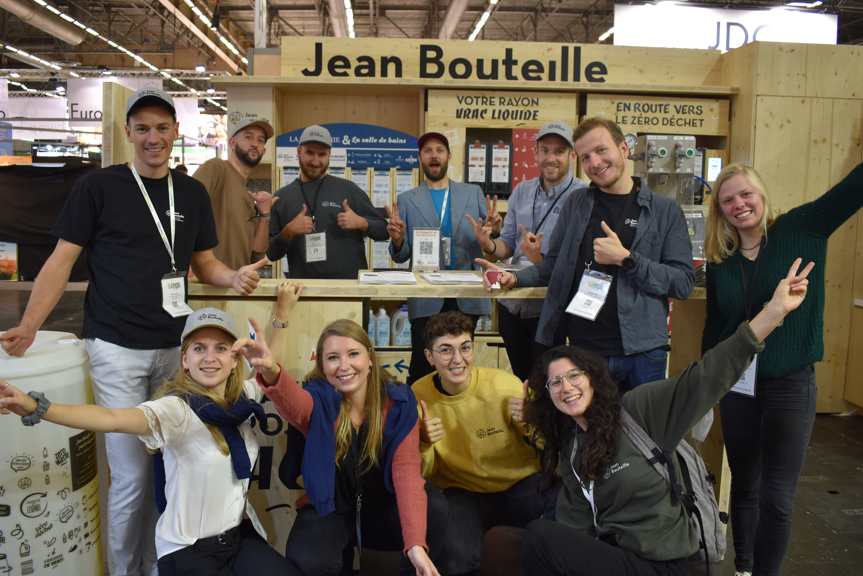 Video review of the event:
A gold trophy for the backdrop
We received the gold award at this edition of Natexpo 2021 in the category of services and equipment for the shop, which rewards our fight to reduce waste upstream of the chain! Indeed, if bulk sales are now zero waste for consumers thanks to the reuse of containers, we had to find a solution for the bag-in-box of products once they were sold out.
This initiative aims to be virtuous throughout the chain, beyond what is presented to customers. We have therefore undertaken to collect these empty bags in order to integrate them into a new dedicated and pure recycling channel. To compensate for these bags being put on the market, we will now also source our reusable plastic containers from recycled P-E.
A way to close the loop: Thank you to all our partner shops who have already joined this programme and continue to commit themselves to us!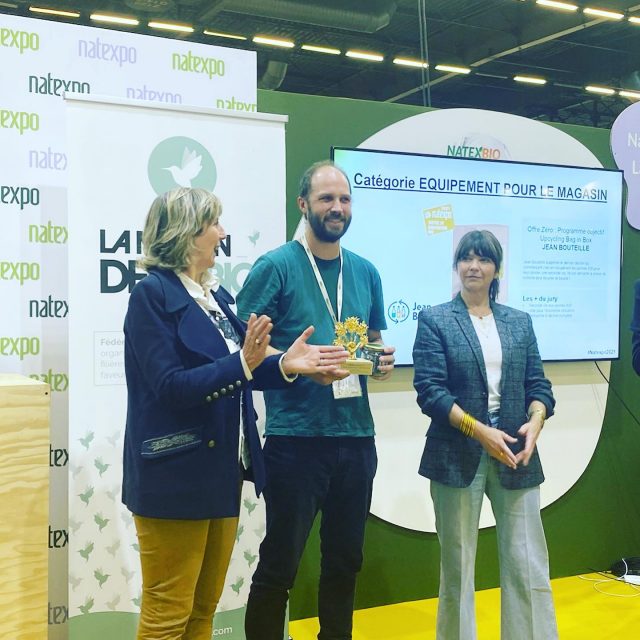 Thank you all for the moments shared!