Bulk distribution in hotels and restaurants
Reuse is king!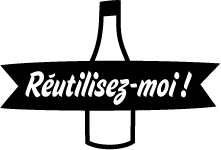 Zero waste is everyone's business and not just reserved for in-store distribution! At Jean Bouteille, we focus on bottle reuse rather than waste management, regardless of the sector.
The

catering industry also generates a lot of waste, especially disposable packaging from takeaways or the use of single-use glass bottles, which could be avoided. On average, the catering industry generates 270g of packaging waste per meal.
When bulk is the way to go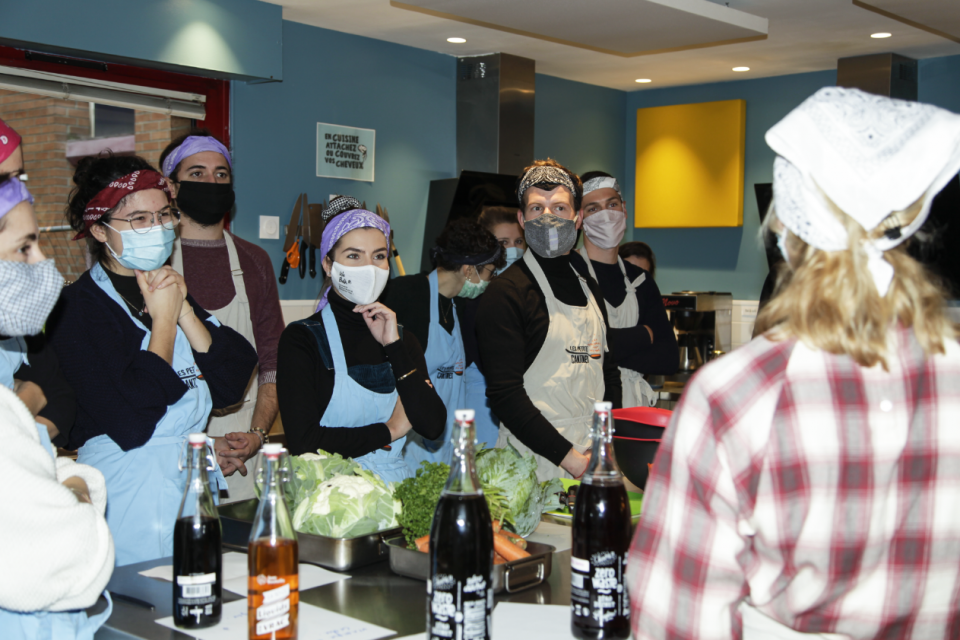 Bulk sales meet the expectations and growing ecological awareness of consumers who want to reduce their environmental impact without compromising on pleasure!
Bulk distribution is a way to make a small, simple and economical gesture that is good for the planet. This new format of bulk sales also helps to avoid food waste by allowing your customers to choose the right quantity.
Acting for a more responsible consumption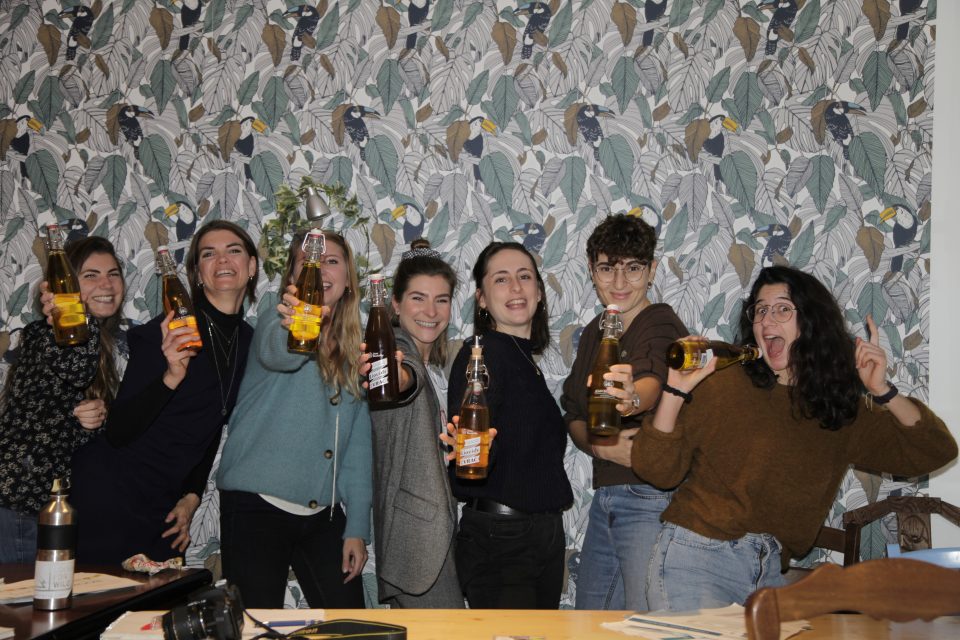 One thing is certain: it is better to anticipate future regulations regulations and act now for sustainable consumption, by reducing thecollective use of single-use packaging at source.
We support cafés, hotels and restaurants with complete solutions, combining bulk sales and reuse, so that their customers can consume everyday liquids without generating packaging waste, even when they go out!
Are you tired of seeing the bins in your establishment overflowing every day? Do you want your customers to be able to enjoy their food without generating waste and to be able to choose the right quantity they need thanks to bulk food? Make a difference by offering your customers a revolution in the way they consume!
We can help you with the bulk dispensing of liquids used in your establishment on a daily basis. All product universes are possible: whether it is an olive oil dispenser for seasoning dishes, a sparkling drink dispenser or even a hand soap dispenser for your customers, we can accompany you in this project for responsible and sustainable consumption.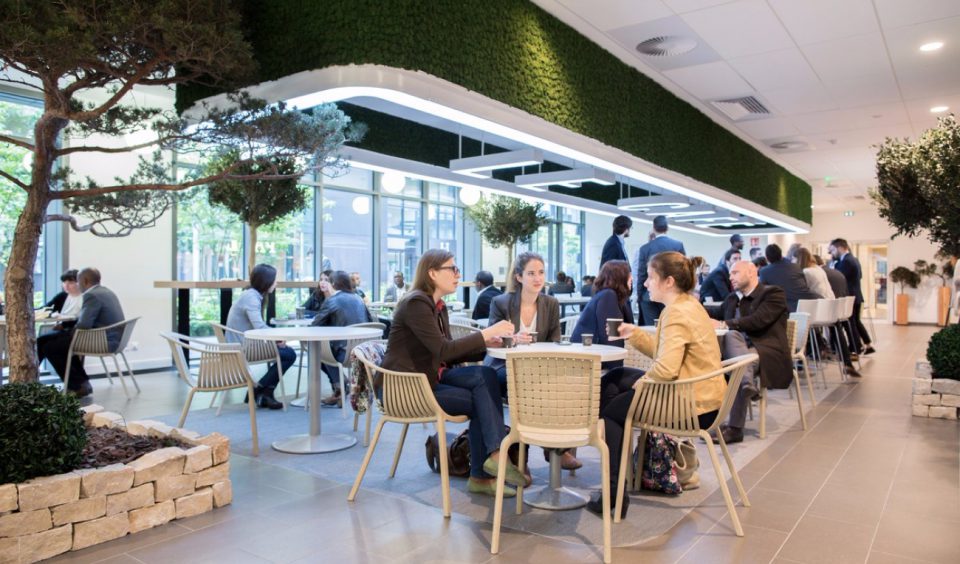 Our bulk beer foutains for 
Our mini-station for bottling beer in growlers
The Mini Station is suitable for bars, brewers, wine shops and restaurants to bottle their draught beer directly. 
Very easy to install, just put the bottling machine directly on the bar and connect it to the keg. And it's ready to bottle beers and sell them to take away or to set up click & collect via social networks or directly on an e-commerce site.
What are the benefits?
Self-installation in

10 minutes

for a very quick start of the take-away business
Classic maintenance as for your usual beer taps
Filling time per bottle

less than 60 seconds /L

Possibility to

change the beer keg in 5 minutes

A fleet of

reusable and returnable bottles

available

Customers keep their beer for

up to 15 days after bott

ling
A low tech bottling machine, with a very simple mechanism, the guarantee of no technical problems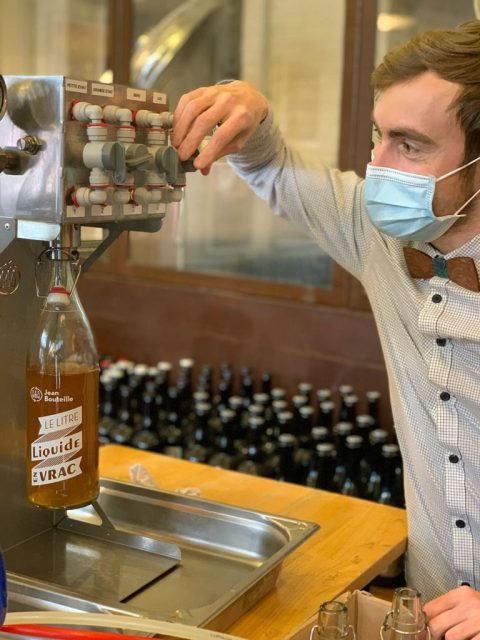 Our Oublong fountain for a zero waste draught beer
Oublong is a fountain to distribute beer in bulk in a self-service way! It can be installed in bars, restaurants, wine shops or in retail outlets. Consumers can thus enjoy beer in bulk, on draught, from their favourite brewers with friends, family or as a couple, while limiting waste production.
The beer is delivered in a reusable bottle that can be reused for life. And that's how you toast to zero waste!
What are the benefits?
A self-service bulk beer dispenser with

semi-automatic

beer

filling

Fast filling time:

45sec for 1L without foam

Bulk

dispensing of

2 beers via a single fountain

(no product loss and no mixing)

Quick & easy maintenance

: 2-5 min daily
Can be kept for up to

15 days after bottling

Reusable, returnable bottles

suitable for take-away sales
Our partnership with Open Bar
Since November 2020, we have chosen to work with Open Bar, the leading network of independent professional installers of pressure draught and other barroom equipment, as a privileged partner in order to distribute this solution. It made sense to work together and we chose them for their expertise in the brewing sector, their professionalism and the quality of their service!