Innovating for zero waste
Sustainable bulk products
Our objective at Jean Bouteille is to make bulk the new standard of consumption to bring zero waste into every room in the house. We are therefore developing a maximum number of bulk products so that every citizen can find an alternative to single-use pre-packaged products close to home. Each of the producers in our catalogue is carefully selected to enable everyone to eat better and reduce their waste with quality products that are committed to the environment.
Our product families
Our product catalogue is differentiated according to the distribution networks, we have a catalogue dedicated to our bulk store and partner organic shops while another is proposed specifically for supermarkets.
Today we offer more than 70 references with 6 complementary product ranges, perfectly adapted to self-service bulk distribution.
The kitchen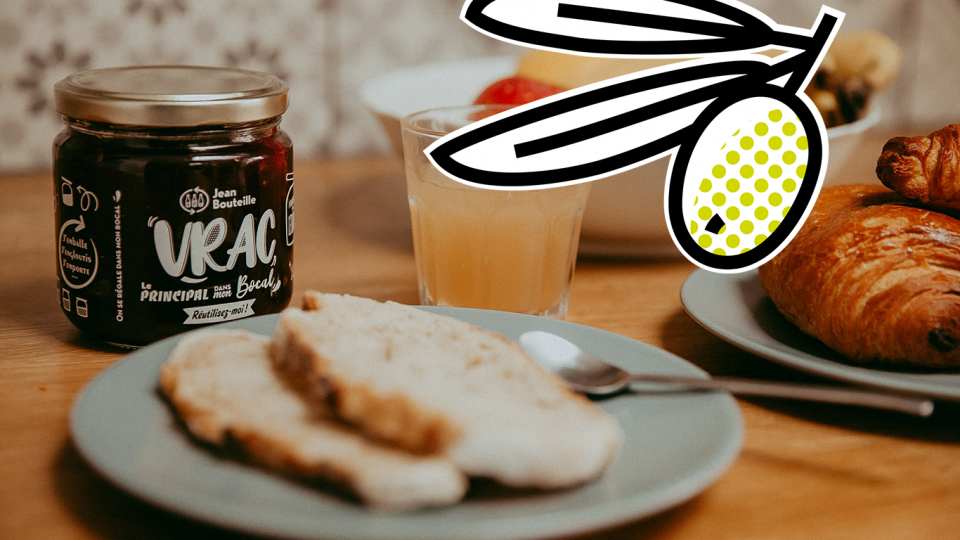 In the kitchen, we offer a wide range of great organic products, including oils, vinegars, sauces, syrups, but also recently sauces and jams.
Olive oils 
Other oils 
Vinegars 
Jams 
Sauces 
Syrups
The cellar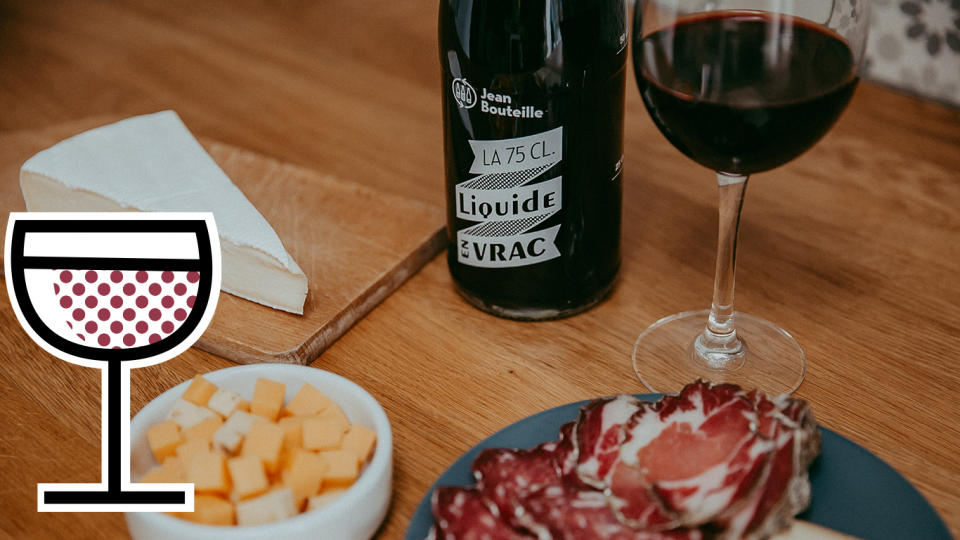 Delicious organic, pesticide-free, vegan and zero waste wines in partnership with Oé for good to offer you a selection of 3 wines in bulk: a red wine, a white wine and a rosé. 
The bathroom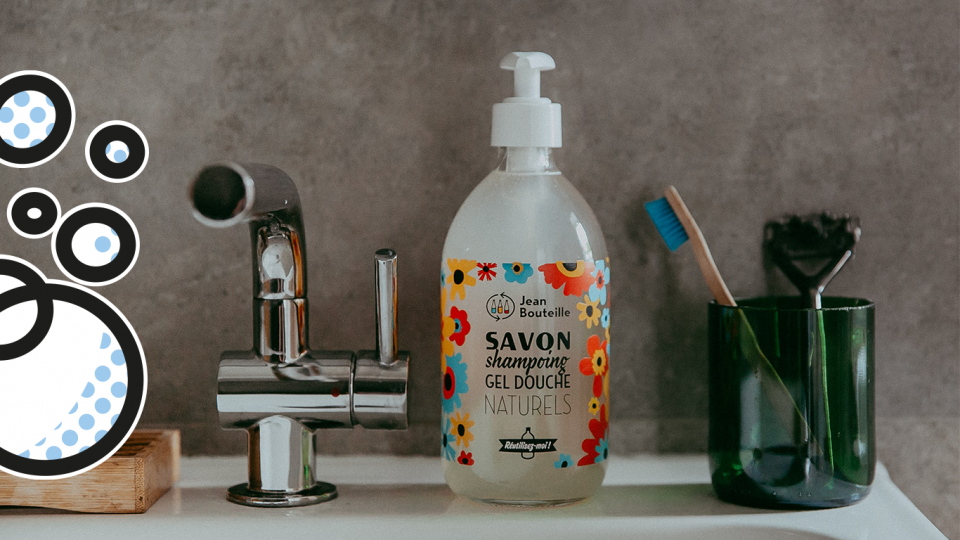 We offer a choice of shampoos, shower gels and soaps, all Cosmos Organic or Nature & Progrès certified, deliciously scented and suitable for all skin and hair types.
Liquid soaps 
Shower gels
Shampoos 
The laundry room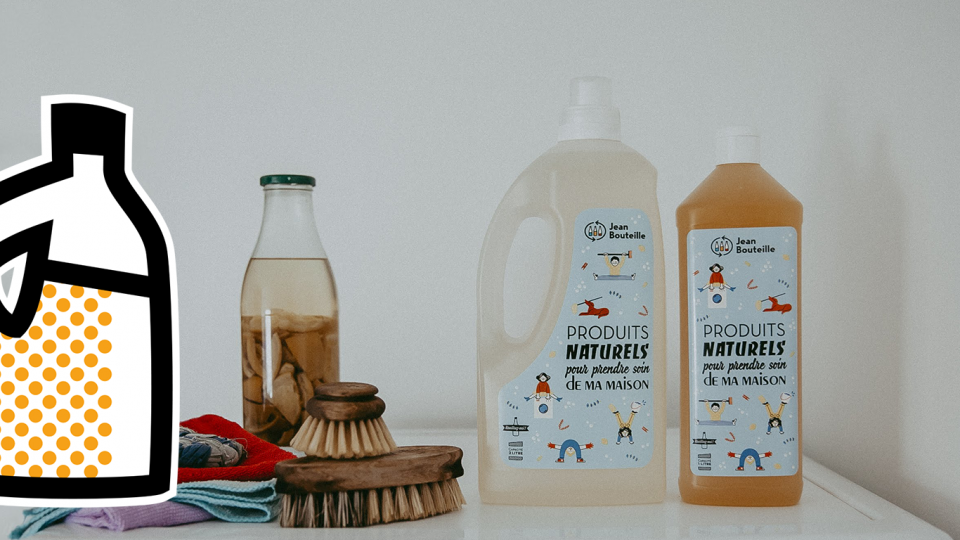 You will find what you need to take care of your home and the planet with Eco-detergent or Nature & Progrès certified products: detergents, fabric softeners, dishwashing liquids, black soap, alcohol vinegar, multi-purpose cleaner.
Spirits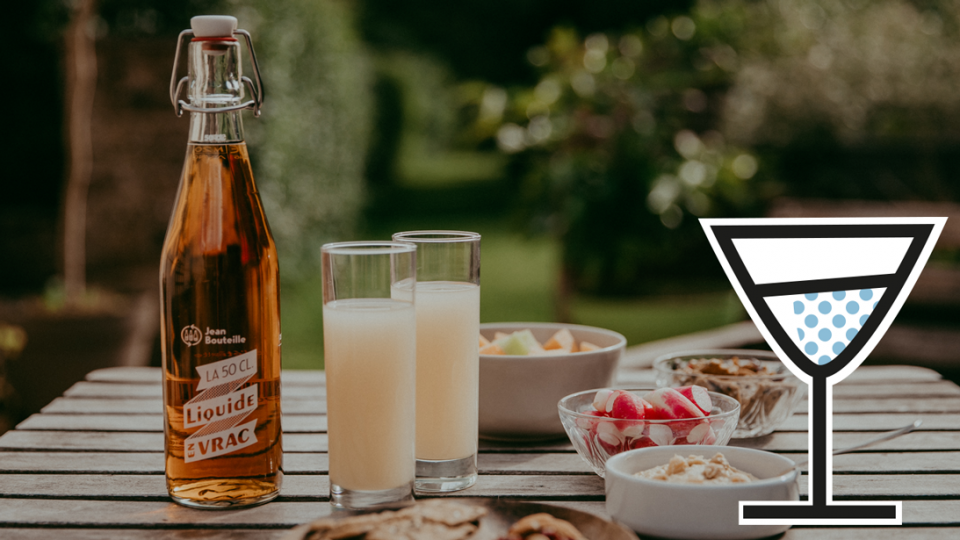 A selection of quality organic spirits for a more responsible and planet-friendly aperitif, with a choice of whisky, amber rum, gin, pastis and vodka.
Organic Whisky 40%.
Organic Gin 40%.
The beer Counter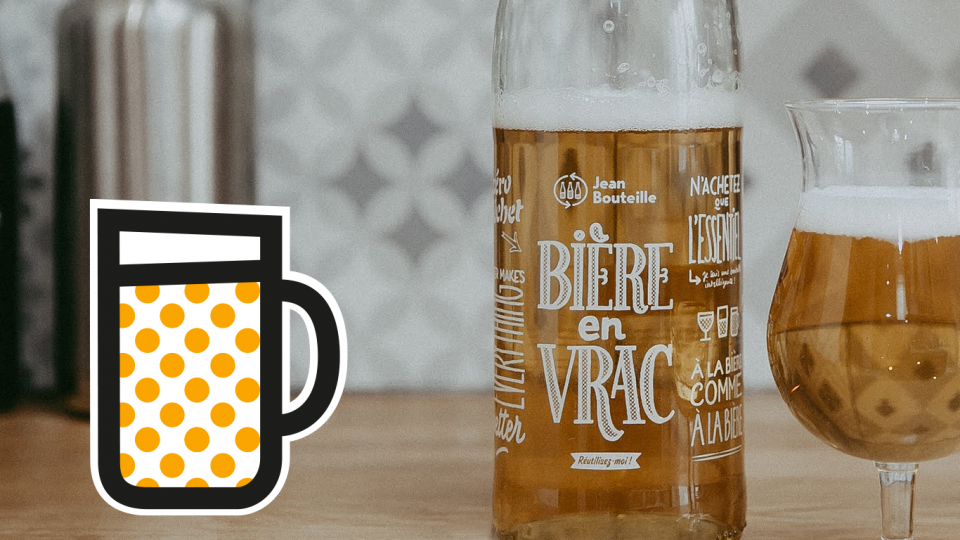 We provide the equipment and the choice of beers is made with your local and craft breweries to vary the pleasure and support the brewers of your regions! 
We are working on both taste and price for a quality and affordable alternative to disposables.
We opt for an origin consistent with the product and we favour sourcing from local producers in the Hauts de France whenever possible.
We select producers who are transparent about their ingredients and production methods.
Our partner producers must also be ready to commit to bulk: adapting their products, packaging and the conservation to this distribution method.
Jean Bouteilles for all ranges!
Did you know that?
Reusing bottles saves 33% of water compared to a new bottle, reduces energy consumption by 76% and emits 79% less greenhouse gases. (source: ADEME)
The different sizes of glass bottles:
Food

: 25cl, 50cl, 75cl and 1 liter

Jars

: 446ml, 850ml
The different bottle sizes:
Bathroom

: 1 liter and 500ml (in recyclable PET) A glass alternative is now also available!

Coming

soon: PET bottles will be replaced by PE bottles (made from recycled material).

Laundry

: 1 and 2 liters (in recyclable HDPE)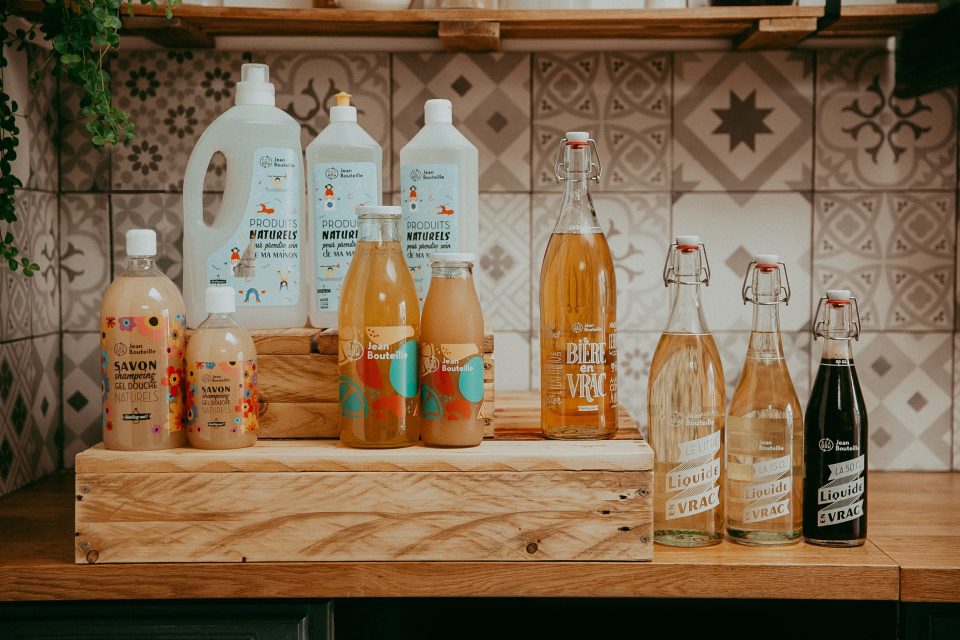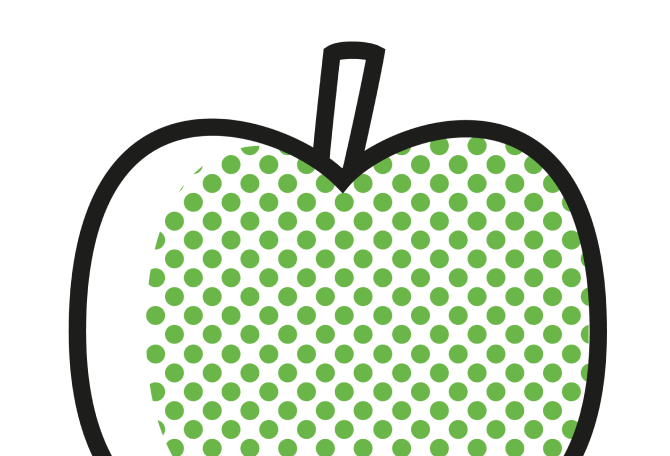 Our ambitions for zero waste by 2022
Innovating with our catalog
of products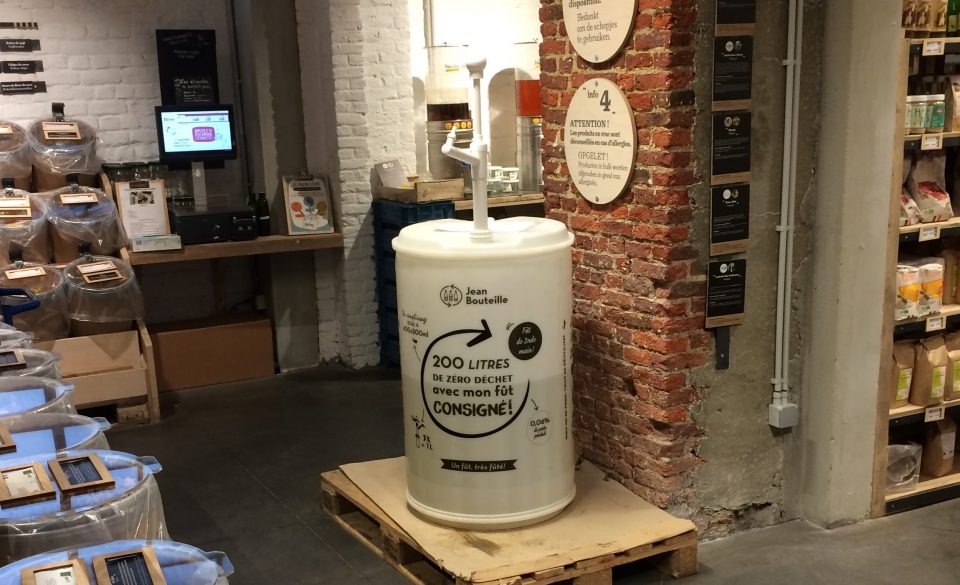 This year, we will continue to expand and improve our product catalogue to enable you to offer the most suitable product to the market. We are working on several topics:
-A range of "Essentials" with quality products at the best price
-More choice in historical bestsellers
- New bulk formats: 3L, 5L and 200L drums for laundry and dishwashing liquid!
- Premium ranges for products sold in small quantities such as precious oils
- New partnerships with local producers
INNOVATIVE AND INTUITIVE BULK DISPENSERS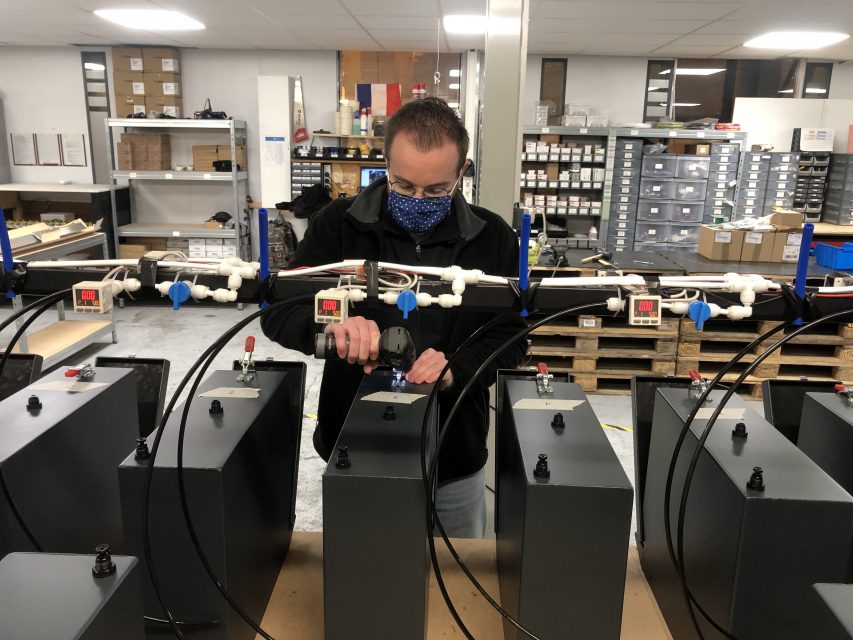 We want to make buying in bulk simple, practical and fun by improving our bulk distribution solutions. This year the challenges will be numerous:
-Creation of a customer journey including an automatic tare balance
-Deployment of the temperature maintenance gravity for spreads, caramel
-Continued R&D on Fresh Bulk for dairy products in collaboration with suppliers in your regions
-Deployment of our low-tech fountain, the grouped EASY, which can be directly integrated into your shelves
IMPROVE OUR CUSTOMER SUPPORT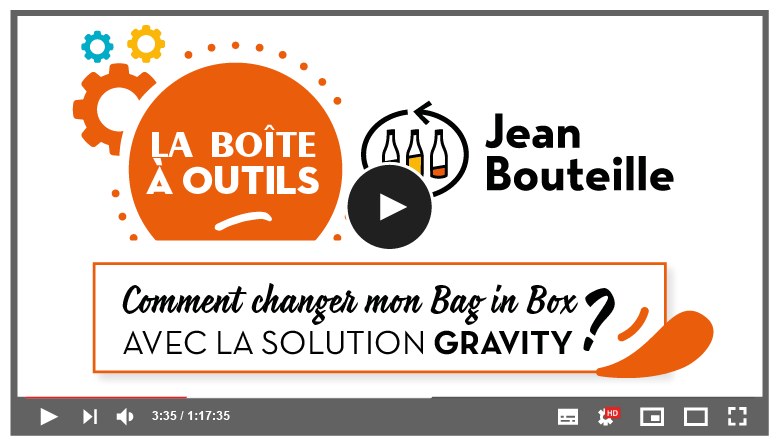 We are working hard to make your life easier by constantly expanding our toolbox, which includes the following items especially for our customers
Tutorial videos,

Communication kits

Instructions for our bulk distributors
to make it easier for your operators in shop to get used to and to enable you to animate your bulk shelves. 
IMPROVING THE BULK SERVICE IN SHOPS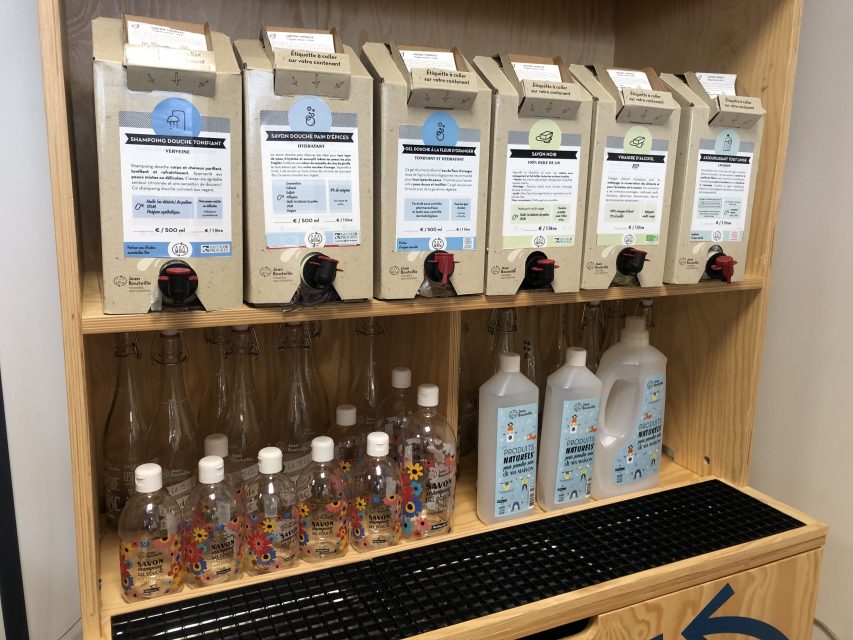 We also want to optimise your bulk department and the experience of your customers through several levers: 
The development of new bulk accessories to facilitate the service
The arrival of BIB covers to harmonise your shelves 
IMPROVE OUR ZERO WASTE APPROACH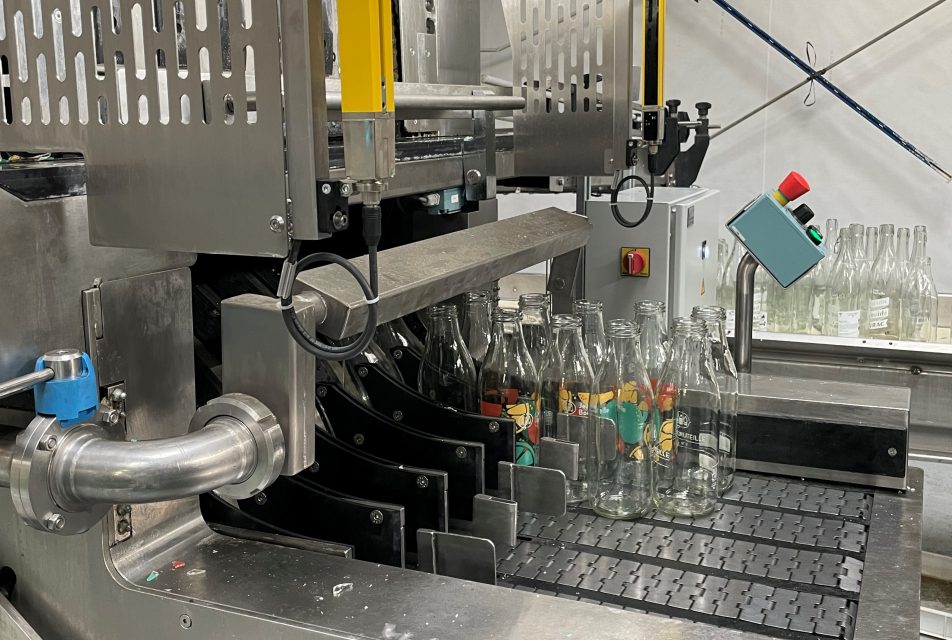 Our actions will be multiplied to go further upstream & downstream:
Development of more environmentally friendly 100% recycled PE containers
Introduction of bottles that have already had a first life in our offer
Collaboration with local bottles washers to promote deposit in all territories
Continued collection of Bags in Boxes (last waste from the retailer) for recycling.
We are also keen to continue to support the sector and promote bulk packaging through advocacy within associations. 
To guide entrepreneurs in their bulk project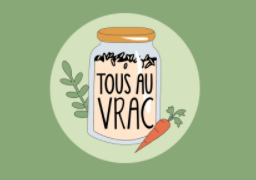 For two years, we have been proud to bepartner ofthe Tous au Vrac call for projects launched by MiiMOSA and Réseau Vrac in order toencourage and support bulk project holders. The last edition in 2021 was again a great success and we will be there again without hesitation for 2022.
A bulk project? Don't hesitate to participate by launching your campaign!