Job offer: sales administration assistant
Another great opportunity to join our young company committed to healthy and responsible consumption! At Jean Bouteille, advice, service and customer satisfaction are our top priorities! That's why we are looking for a Sales Administration Assistant to support our team: a challenging and rewarding work-study programme that will see you working in collaboration with our various departments.
YOUR MISSIONS
Under the supervision of the Zero Waste Product Manager, alongside our sales assistant, your tasks will be as follows
1. Support and response to shop requests (40%)
- Jean Bouteille switchboard
- Management of incoming requests by e-mail
- Reception of product disputes and management of refunds
2. Customer order administration (40%)
- Validation of orders arriving via the various Jean Bouteille WEB sales channels: E-Commerce and Marketplace
- Support for customer payment reminders
- Follow-up of deliveries and transport disputes
3. Follow-up of administrative files in shops (10%)
4. Update of sales information (10%)
- Update of sales information on the different channels
- Update of information and prices in the ERP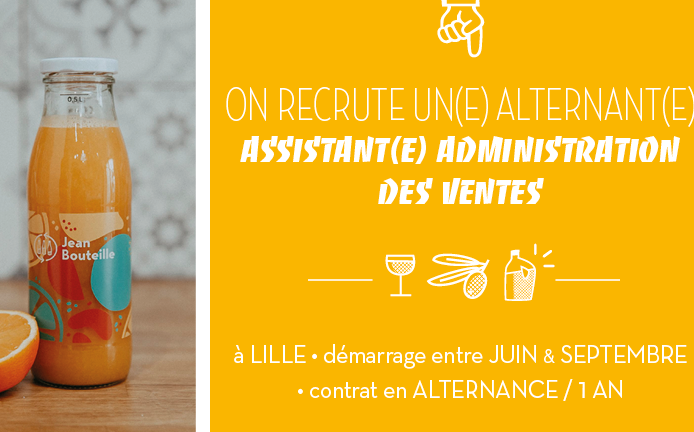 Your profile
You want to work in a young company that works for responsible consumption patterns. You want to participate in the growth of the company and take part in a committed project.
We are looking for a new recruit with the following skills:
- Sense of service and concern for customer satisfaction
- Rigour and daily organisation
- Ability to close files
- Good writing and communication skills
- Good command of the office suite: word, powerpoint, excel etc...
- Attraction to organic products and bulk sales is a plus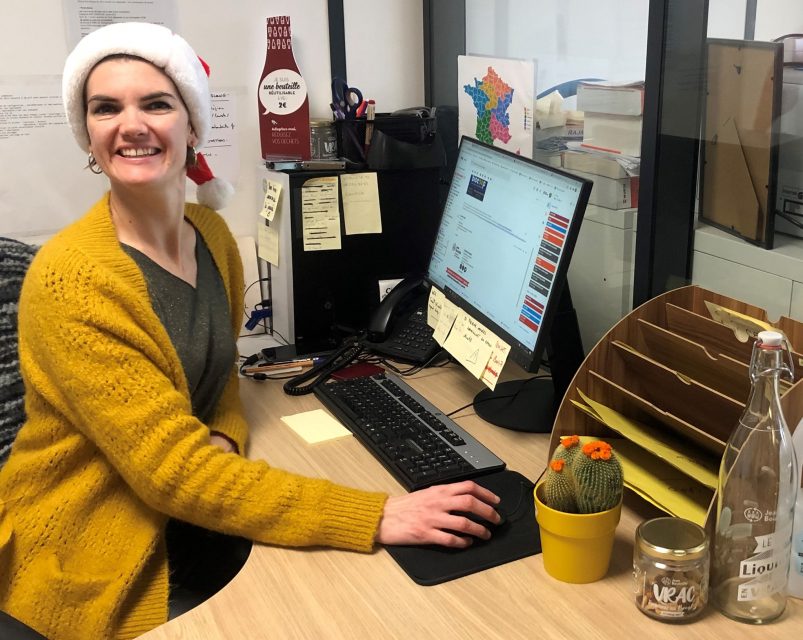 Your training
You are currently studying for a BAC+2 or Bac+3 and wish to develop your knowledge and skills in sales administration.
CONDITIONS
- Work-linked training contract in Lille: apprenticeship or professional training contract
- Duration of 1 to 2 years
- Start between June & September 2021
To join the adventure, send us a CV & a cover letter without forgetting to mention thejob title you are applying for to the following address: jembarque@jeanbouteille.fr. Are you interested in our fight against single-use packaging? Don't wait any longer and join us!