Assessment of the Tous au Vrac call for projects & announcement of the three lucky winners!
The Tous au Vrac 2021 call for projects launched by MiiMOSA has been successfully concluded! The results are even more encouraging than last year. Alongside Réseau Vrac, We Bulk, Vracoop and J'aime mes dents, we are proud to have been able to be partners again in this second edition in order to encourage all these entrepreneurs committed to zero waste . What a pleasure to follow and support all these beautiful projects, all turned towards sustainable consumption! From June to November, there were no less than :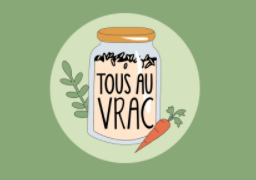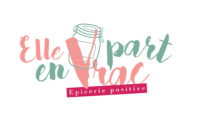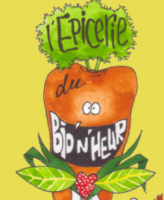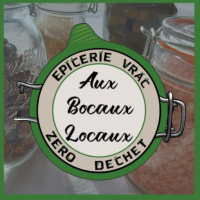 🎁 The prize for the winning projects
The selection criteria were the presentation of the project, the impact of the project on its territory, the capacity to federate a community, the need for financing, as well as the innovative dimension of the project . Here are the surprises reserved by the partners:
●WeBulk: 6 x €50 to be used on any order of €1,000 or more, equivalent to €300, and 9 x €50 for the favourite project, equivalent to €450.
● Jean Bouteille: a financial prize of 200€ / 1 BIB of product worth 30€ to be selected on the website, 1 box of bottles or jars offered, 1 box of reusable samples to discover our products (worth 40€) / 1 year's subscription to our "BIB recycling" offer
● Vracoop: 1 batch of silos per winner
● I love my teeth: 1 set of products (brushes, toothpaste, soap dishes, sets of interchangeable brushes and heads...).
● Applymage: ○ 1 modular counter to be modulated ad infinitum / 1 trolley for the favourite project
● Oé: 6 bottles of wine
● Savons Arthur: 1 solid soap, 1 solid shampoo, 1 stain remover and 1 bag of soap shavings
● Little pots: 1 batch each of 100 glass containers to choose from the Baluchon, Franquette or Muscadin ranges.
● Biscuiterie de l'oie gourmande: 5 boxes of biscuits
New this year: partner webinars!
In order to better guide project leaders in their problems, the partners of the operation have proposed a series of webinars according to their business expertise.
We were live last week to discuss the following issue "Liquid Bulk: How to optimize your customer journey?"
Priscillia Soudani, sales force manager at Jean Bouteille, and Noemie Hernot, co-founder of Mademoiselle Vrac, shared their experience and gave many tips to guide participants in their choices for their bulk liquid departments.
Thank you to the 50 participants for your enthusiasm, your questions and the exciting exchange we had together!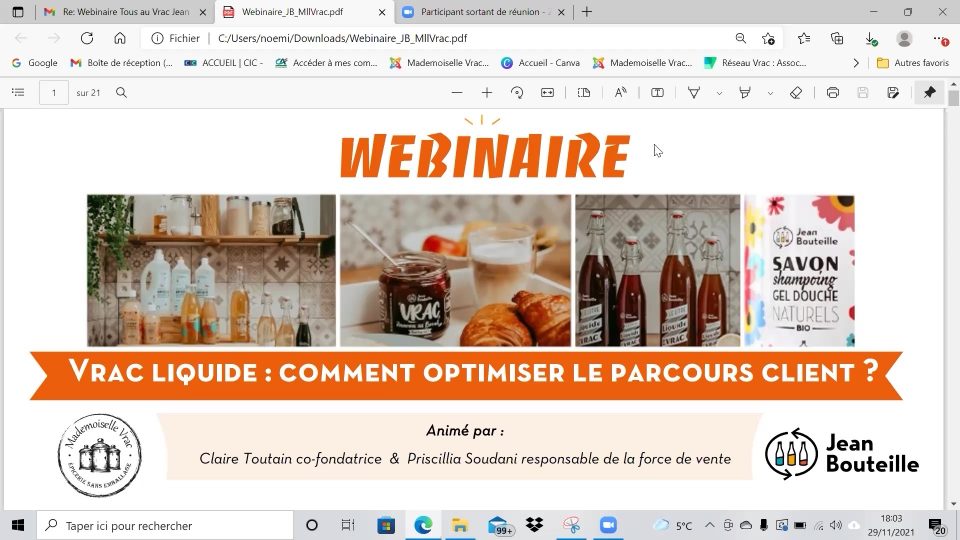 Want to get started?
Finally, a big congratulations to all participants! If you missed the call for projects and if you are motivated to undertake your own project, it is still possible to launch a campaign on MiiMOSA or to wait for the next edition in May. Our Jean Bouteille advisors remain in any case available all year long to exchange and help you on the bulk liquid issues. 😊